The tentative parade (sorry, I mean '
rolling rally
') route to celebrate the Red Sox historic 2004 World Series title...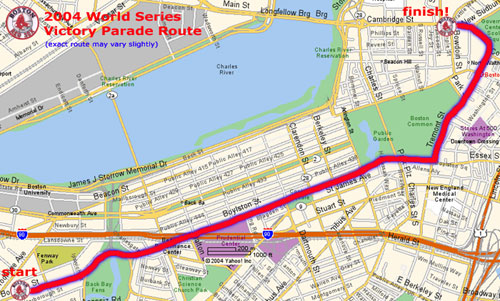 Starts at 10am on Saturday, October 30th, right near Fenway, and winds up on Cambridge Street near City Hall. Looks like it'll head straight down Boylston, up Tremont, by Government Center, and around to Cambridge Street.
Real bummer that there won't be a rally at the end (thus the 'rolling rally' moniker), but hey, we'll take it. Also seems like the route is
way
too short for the number of people that may show up, especially on a Saturday. The spectators could be
20
100 rows deep. Absolute Madness.
UPDATE:
Whew. The parade route has mercifully been extended, straight into the river...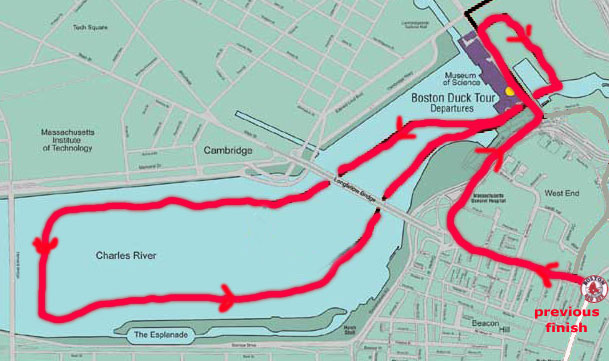 A great idea, and one that me and my co-workers actually talked about earlier today. Maybe now the crowd will just be 50 deep on each side instead of 100.
Too funny that the fake map I made last year jokingly sent us all on a suicide run into the Charles. Who would have thought we'd all end up along it's banks just one year later, watching our team float by? Very cool indeed.