So long Instant Messaging... at least for the time being. It was just announced that a
nasty worm
is making it's way from system to system via Microsoft's MSN Messenger... and almost immediately some of our users were targeted. It appears in the form of a link in a chat window (for example... today a Valentine's mesage was sent around), and if you click that link, you help spread it to others on your buddy list. Nasty stuff. As a safety precaution, we've shut down all Instant Messaging here, including Yahoo and AOL IM. Where is the love, you wacky hackers? For more technical info on the virus, click
here
.
Ok, so I made a couple of purchases on my lunch break. First, I bought this...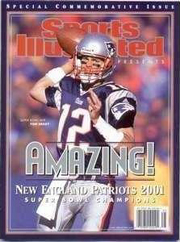 ... just because I was compelled to. Y'know, collectors issue and all that. I wanted to have something to hold onto, to remind me of how much fun it was to get caught up in the whole thing, to have one of the best group tv-watching experiences of all time, and to feel an entire city rise up and celebrate. Yeah.
And then, I buckled down and bought this...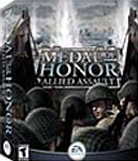 I couldn't help it. Really. I know, I know... I have a PS2 and many, many levels to go on
Grand Theft Auto 3
... but I yearn for some good, old fashion first-person-shooter PC fun. And I'm dying to try this out on my brand spankin' new 18'' flat-panel LCD Monitor. I'm spoiling myself, apparantly.
Hey, check this out....
JOHNNYMETROPOLIS.com
Andy Khouri has decided to go on a cross-country journey by car... by himself... and document it daily. What's unique about this (apart from his obviously way-better-than-average writing skillz), is that he has decided to not talk to anyone he knows the entire trip. No phone calls, no emails, no letters, nothing. He will only talk to strangers, and he will document everything on his site. He's made it from Boston, through Providence, and to a Connecticut rest stop so far. Can't wait to see where he heads next.